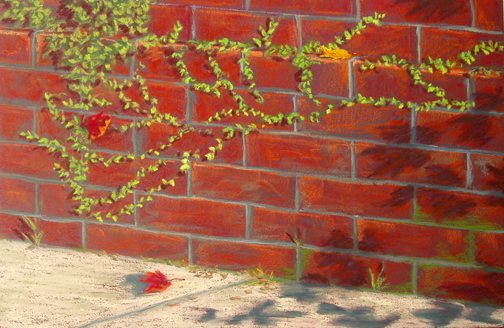 Bricklaces
Pastel painting of a lacy green vine clinging to a stark red brick wall in downtown Wilmington, NC by Rose Ganucheau.
A brick wall wears a lacy necklace of delicate vines in this pastel painting of a scene I came upon in downtown Wilmington, NC. The fallen leaves and cast shadows add interest to the composition. Sometimes we find beauty in the most un-likely places.
Work:12 x 19, Framed
Price available on request.