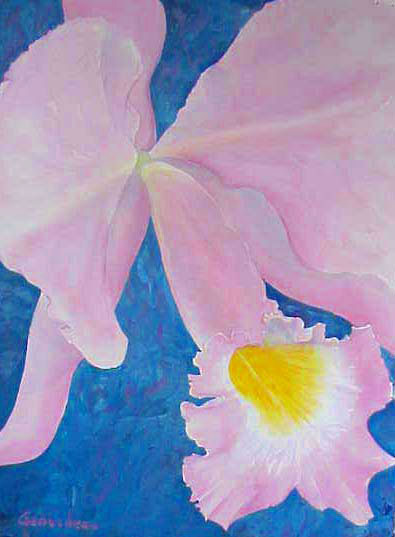 Pink Catt
Original Watercolor with Gouache painting of the orchid species, Cattleya schoederae by Rose Ganucheau.

Work: 14" x 11"
This rare orchid is a soft shell pink with lacy, ruffled petals. Trying to describe the color on the inside of the lip can be difficult, but lemon sherbet comes to mind. Despite the appearance of being delicate, these flowers can last as long as two months on the plant, and will last forever in this painting using non-fading pigments and acid-free paper.
Framed in cream and gold to highlight the delicate pastel shades of this yummy orchid. Frame, 22" x 18"