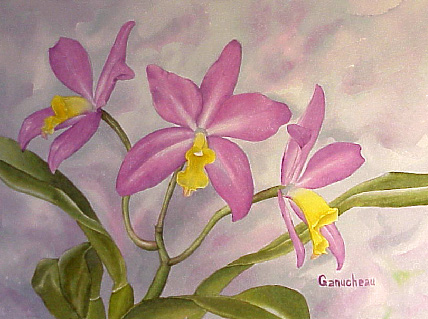 LC Tiny Treasure (305)
Original Watercolor painting of the cattleya hybrid cross Laeliacattleya Tiny Treasure by Rose Ganucheau.
Work: 11" x 14"

Small flowers often have a large impact. The contrasting pink and yellow color of this diminutive plant always grabs my attention and just had to be painted. The complimentary, pastel background keeps the viewer's attention focused on this little gem.